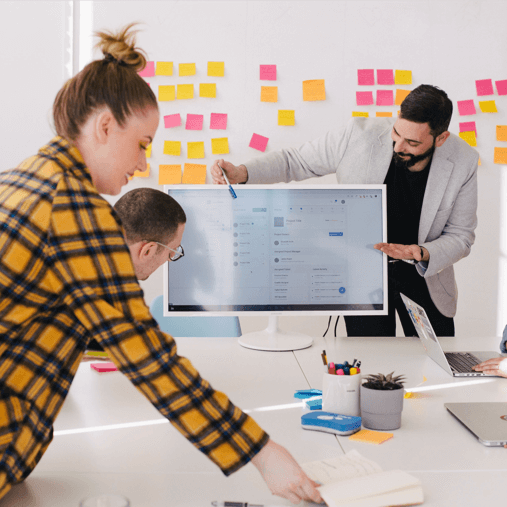 We help chart your future success
• Clarify your Marketing or Communication team's role in your organisation
• Identify the roles and skills you need to achieve your objectives, now and in the future
• Assess gaps in your skills capability
• Identify and develop your 'rising stars'
• Establish the proper performance metrics to help your team deliver measured success
• Set up an optimal organisational structure
Our extensive industry knowledge and experience along with the time we take to understand your organisation, means we can help identify gaps and opportunities to help you build for the future.
Our 'Market Mapping' service independently assesses your current team structure, the wider market and your competitors, to provide you with a clear overview of your current skills and gaps in talent.
We then provide you with a roadmap to ensure you have a strong team and strategy moving forward to remain competitive and to continue to attract top talent in the future.
Professional Development Services
Set Yourself Up For Success.
Talk To Us Today About Our Training Sessions