At Communicators, we love what we do…and are very good at it.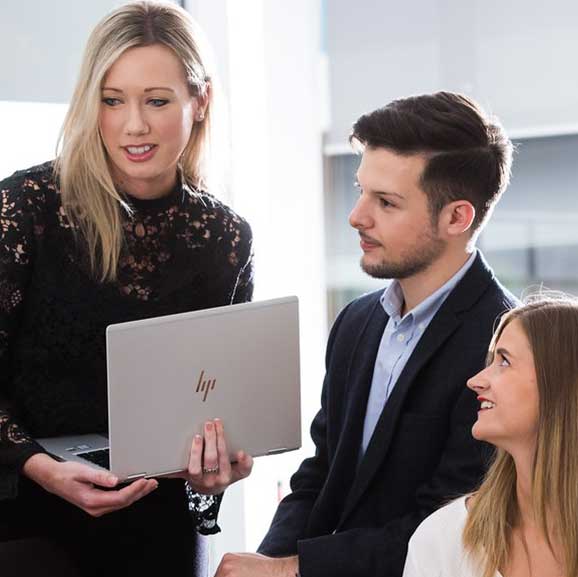 We have the commercial and industry intelligence and a deep understanding of Marketing, PR and Communications to match great talent with the right organisations.
We can also help build your team's knowledge and skills for the future.
Here are some more reasons why you should work with us…
We walk in your shoes
We aren't just any old recruitment company – our business is focused on helping your business thrive. Our extensive working industry experience means we think like a Marketer and Communications professional. We get to know and understand the challenges and unique needs of your industry and deliver to them. Our outcome-based approach means we are concerned with fit and effectiveness, not fast-turnaround transactions.
Our people and connections
With more than 20 years' experience in the industry, we have an extensive network of connections we can leverage for you. We build relationships and earn trust with a genuinely personal and dedicated approach.
Our bold approach
We are focused on re-shaping the norm and challenging old thinking – within both the recruitment and communications industries. We have a passion for innovation, pushing boundaries and asking the hard questions. We see the bigger picture and know what a well-equipped Marketing and Communications professional looks like.
We provide added-value services
We place the right people in the right roles and we future-proof them too! Our unique approach extends to educating organisations and candidates on what else they need to know, now and into the future. We also help scope your team's skills and experience to ensure it continues to meet the needs of your organisation in this highly competitive, ever changing digital world.
We nurture our relationships
We regularly engage proactively with our clients and candidates, influencing and educating them on the importance of a future focus in a complex ever-changing environment. We are about ensuring that digital communications is at the heart of their strategic focus. And we offer training courses to upskill both candidates and clients. 
Made to measure
We're not a cookie-cutter PR and Marketing recruitment agency – we listen carefully and tailor our solutions to your specific needs. We start with a 'success' session where we map out your requirements in terms of fit and skills as well as identify gaps and/or opportunities. 
Investing in great people
We don't believe in old-school, commission-based structures. Instead, we offer highly competitive, flexible and transparent remuneration options that are specially tailored to your organisation's needs. We also provide a partner discount to support and recognise our loyal clients.